End Your Back Pain

If your days and nights are spent in an agony of unrelenting back pain, and the results of traditional medical treatment have been disappointing, you need to know that there is an alternative. If you would like to learn how your back pain might be relieved once and for all through chiropractic care, read more.

Carpal Tunnel

Can't brush your hair or open a jar because of constant hand pain and numbness? If you've been taking pain killers, and occasional cortisone shots, which only mask the problem temporarily, or if you're contemplating surgery to correct the problem, you should look first at a possible alternative treatment based on chiropractic. Click here to read more.



Car Accident?

Chiropractors can recognize and treat ailments that are very often not attributed to subtle spinal injuries, which are too easily overlooked by many physicians. We not only can diagnose such injury, but also provide the necessary medical care, and make sure your legal rights are protected, too. Read more about it here.

Laser Therapy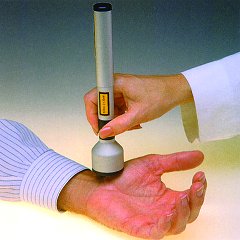 This revolutionary 635 nanometer laser device has been remarkably successful in alleviating pain.To read more about it, click here.
The Anatomy of the Spine

These illustrations of spinal anatomy in this link give a clear picture of the components of the spine and their functions to help you better understand various sources of back pain and back problems. Click here to see more.

Headache Relief

If you're suffering from almost constant incapacitating headaches, or the ones that are constantly coming and going, just a few minutes of your time reading this eye-opening report may put you on the path of recovery.